Full hydraulic build, repair, and replacement services.
YOUR PARTNER FOR HEAVY DUTY POWER
Clare Machine Works offers build, repair and replacement services for hydraulic systems, parts, and accessories.
As the Southwest Nova Scotia authorized dealer for both Gates and Pulsar Hydraulics, CMW is positioned to be your reliable partner for all your hydraulic supplies and repair needs.
Constant force, when needed, regardless of changes in speed.
MOBILE HYDRAULIC SERVICES
We know 'things' happen, and you might find yourself in a position where you can't come to our shop for servicing. No worries – our mobile hydraulic service technicians can be on-site with a full compliment of fittings and hoses, to address any repair or modification needs that arise.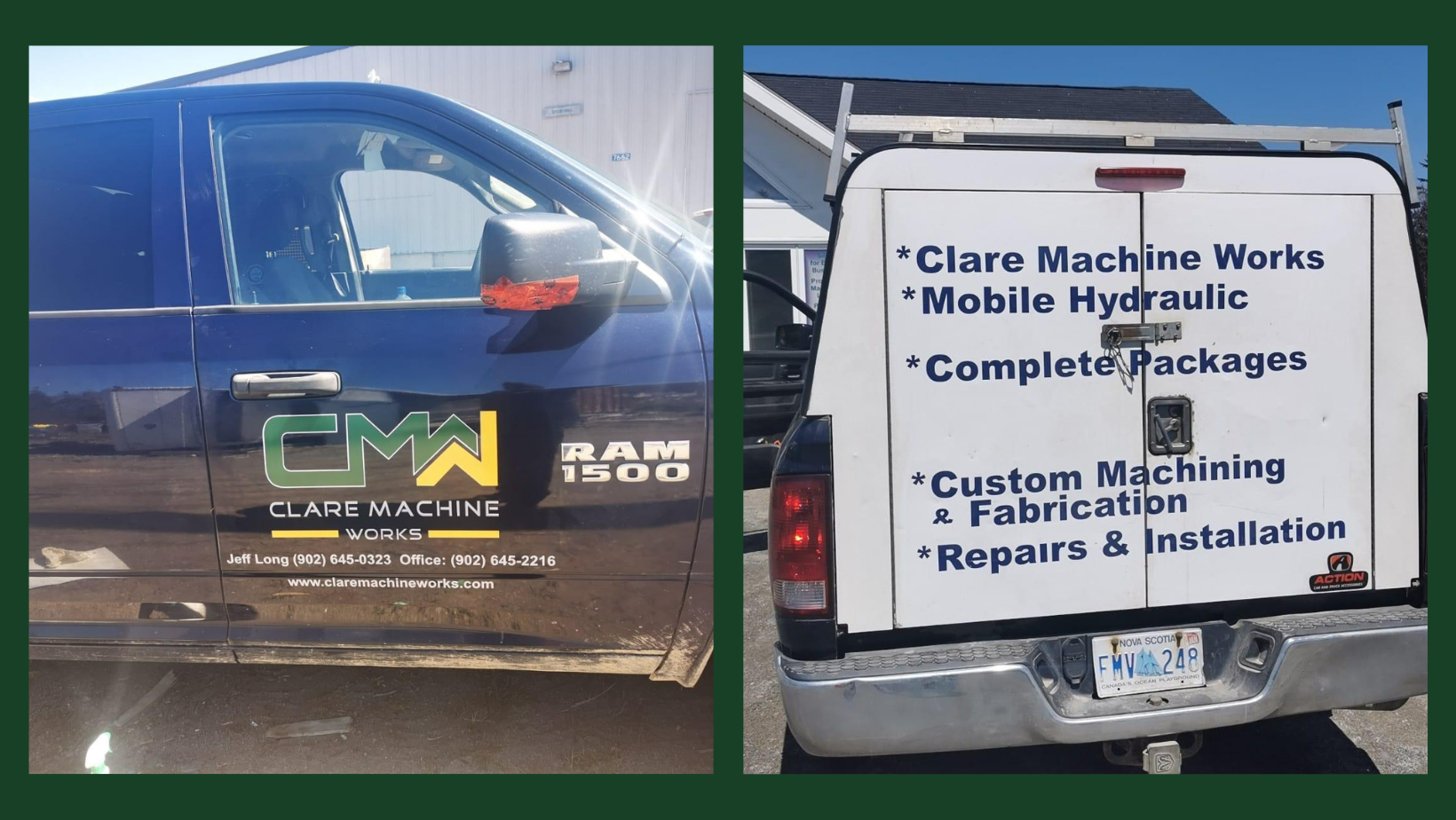 5 Ways To Avoid Hydraulic Component Wear
From the moment they're installed and commissioned, hydraulic components start to wear out, especially when faced with harsh marine environments.
Common forms of wear to be aware of to enhance the quality of your hydraulic components:
This form of wear is extremely common and involves the scuffing or scoring of any lubricated surface. There are actually two forms of abrasive wear; two-body and three-body abrasion.

a. Two-Body Abrasion – This form of wear occurs when two lubricated surfaces come into direct contact. This is most likely the result of loss in terms of the lubricating oil film.

b. Three-Body Abrasion – This occurs when the clearance between two lubricated surfaces is filled by hard particles. When this occurs, it isn't the other surface which causes the wear to the component in question, but rather the hard particles which score the surface and contribute to long term damage.

This is an extension of the common two-body abrasion. When the oil film between two lubricated surfaces moving relative to each other becomes lost or worn down, then the two surfaces will begin to scuff each other. This scuffing creates friction which, in turn, generates heat. If the friction and the heat are strong enough, then the two surfaces can often begin to stick together, or adhere.

Although complete adhesion and eventual seizure of the hydraulic system is completely possible in these situations, it is more common for one of the surfaces to tear microscopic high points away from the other.

This form of wear and tear occurs in heavily-loaded, lubricated contacts, such as bearings and gears. Point loading can cause deformation of the component's surface; this means that the resulting stress causes surfaces to crack and break apart.

This typically occurs when oil-vapour bubbles, or even air bubbles, form at the inlet pipe for the pump. They then collapse under the pressure at the outlet. When they collapse, these bubbles form micro-jets which are powerful enough to erode even case-hardened steel.

When the hydraulic fluid is contaminated with large amounts of silt-sized hard particles erosion is likely to occur. These particles are carried through the hydraulic system at a relatively high velocity and work on eroding the inside of the system.
AUTHORIZED DEALER
KEEP YOUR HYDRAULIC OIL CLEAN TO EXTEND THE AVERAGE LIFETIME OF YOUR VARIOUS HYDRAULIC COMPONENTS.
MARINE SERVICES
Our mission is to improve the livelihood of the global marine sector through innovative machine-engineered solutions.
Fishery Packages
Outfit & refit your fishing boat with anchor, winches, hydraulic haulers, drag doors & more.
Fabrication
Master fabricators for all of your metal product needs, manufactured to your unique specifications.
Hydraulics
Offering build, repair and replacement services for hydraulic systems, parts, and accessories.