Serving the global marine and fisheries sector with machine-engineered solutions, since 1972
48+ YEARS EXPERIENCE
Founded by Arthur Stuart in 1972, Clare Machine Works has gained a solid reputation for building world-class, machine-engineered industrial products and solutions that improve the livelihood of the global marine and fisheries sectors.
Serving Southwest Nova Scotia, and the ever-changing fishing industry, the company has adapted by developing new products and services. Remaining a family-focused business, Clare Machine Works was until recently under the stewardship of the late Vince Stuart. While Vince is no longer at the helm, the entire Clare Machine Works team continues to prove innovation is key to growth while remaining committed to providing the best possible service to new and returning customers.
Clare Machine works offers an extensive range of welding & fabricating services. From supplying materials to the finished product we look forward to adding you to our list of satisfied clients.
Our qualified welders, fabricators, machinists and hydraulic technicians have extensive experience and specialized know-how. What sets Clare Machine Works apart from the rest of the industry is attention to detail and ability to cater to the unique needs of each client.
VINCENT JOSEPH STUART
June 3, 1963 – July 16, 2021
STUART, Vincent Joseph (Vince or Vinnie to many) – age 58; beloved son of Arthur and Eileen (Comeau) Stuart, passed away peacefully in his sleep from an unexpected heart attack while on a fishing trip at Eagle River, Labrador.
Vince was a very unique person: inventor, entrepreneur, promoter, community activist; always driven forward with a new idea that he turned into a reality. A true global citizen of the municipality of Clare; he touched the lives of many, not only at home but throughout the fishing communities of Atlantic Canada and the eastern seaboard of the United States.
His main business was Clare Machine Works Limited in Meteghan Centre, NS which his father founded in 1972. Vince took over after his father's retirement and quickly expanded the business. He has since then created several other companies and partnerships and was part of many community organizations. Vince was also the proud recipient of numerous awards for his multitude of inventions.
A very hard worker, he also liked to play. In his youth, Vince was one of the best hockey players around. He was an avid hunter and fisherman and couldn't wait for each new season to arrive. Vince loved to travel to see new places while learning new things. Lately, his favourite was Mexico where there was sunshine and beautiful scenery as well as a wonderful ocean with superb fishing. Listening to music was one of his ways to relax. He was a great storyteller, often making himself and others laugh.
Vince is survived by his cherished wife Joy (Delsey) Stuart; father Arthur Stuart; sister Darlene (André Comeau) Stuart; aunts Tante Blanche (Forrest), Tante Nita (Trudeau) and Tante Mildred (Comeau); nephew Joseph Comeau, nieces Isabelle Comeau and Samantha Couture; grand-nephew Josh Beaucage as well as many cousins far and wide and his new-found love, his cat Katt.
He was predeceased by his mother Eileen (Comeau) Stuart; grandparents Laura (Blinn) and Joe Stuart, Ismay (Saulnier) and Joe Comeau, as well as numerous aunts and uncles.
In lieu of flowers, memorial donations may be made to Clare Ground Search & Rescue, the Heart and Stroke Foundation, or the charity of one's choice.
What we have once enjoyed, we can never lose;
all that we deeply love becomes a part of us.
Clare Machine Works is proud to be a leading welding and fabricating shop serving Southwest Nova Scotia. From prototype through production, we offer full service in the fabrication of steel, stainless steel, aluminum, brass, and copper.
With our 10,000 and 16,000 square foot facilities, (lay down area – 4 tonne monorail; 20′ x 20′ door) together with our mobile welding and hydraulic units, Clare Machine Works is equipped with the machinery and know-how to handle any task, large or small.
KEY EQUIPMENT
2 Manual Lathes; 18″ swing + 48″ swing

Radial Arm Drill; 2.5″ capacatiy

Vertical Boring Mill; 6′ Table

2 Mobile Welding Units

5 Tonne Crane

60′ Groove Manlift

15 Tonne Excavator

2 x 2 Tonne Monorails

10′ Shear

Skid Steer

Forklift

Portable Line Boring Machine

Portable Keyway Machine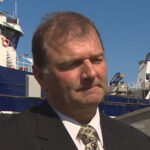 At A.F. Theriault, we understand the needs of fishermen, and the challenges they face when at sea. That's why for A.F. Theriault built fishing boats, we are proud to engage Clare Machine Works as our trusted supplier of their custom-fabricated hydraulic hauler. The Clare Machine Works hauler is strong, custom-built for the need, and consistently reliable. And service? It's second to none.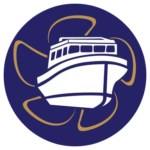 Best damn lobster/crab pot hauler on the market.  Now available at Atelier F.R. Robichaud in Shippagan, NB.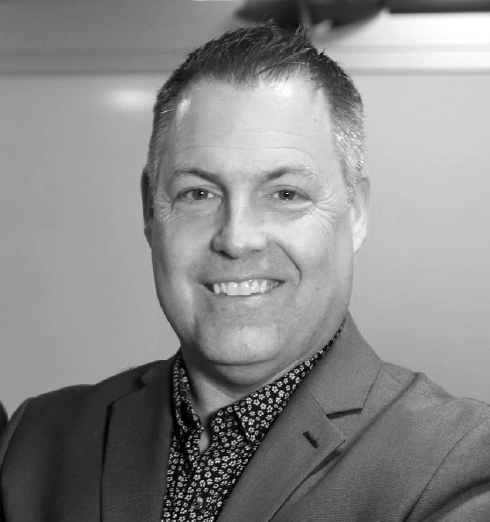 Vince Stuart and his team took an innovative approach using their vast knowledge of the seafood and aquaculture sectors and came up with a unique product that performed extremely well in sea trials. His team is now bringing their product and innovative production system to market to help grow our valuable seafood sector in Atlantic Canada.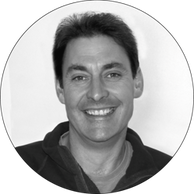 We've had a two-way relationship with CMW for a few years. They've helped us bring ideas to life and drive innovation in the fishery and oceans sectors by providing machining and mechanical services. We also utilize CMW's services to fulfill some of our fabrication and construction needs. They are our 'safe hands' on the South Shore.